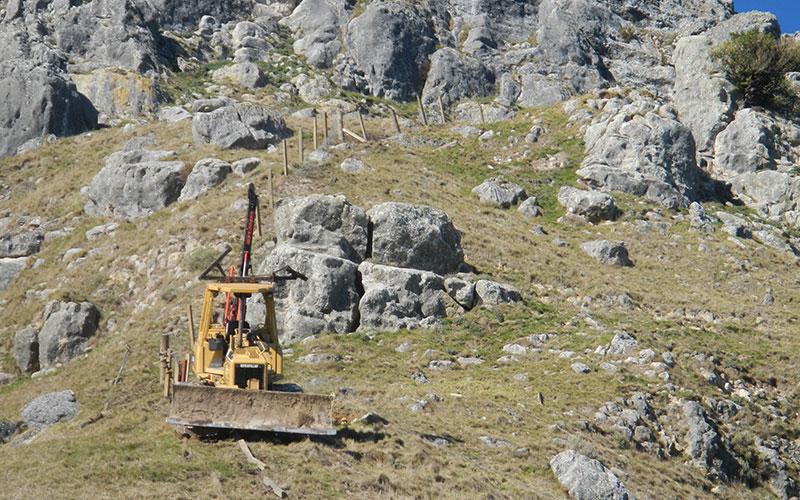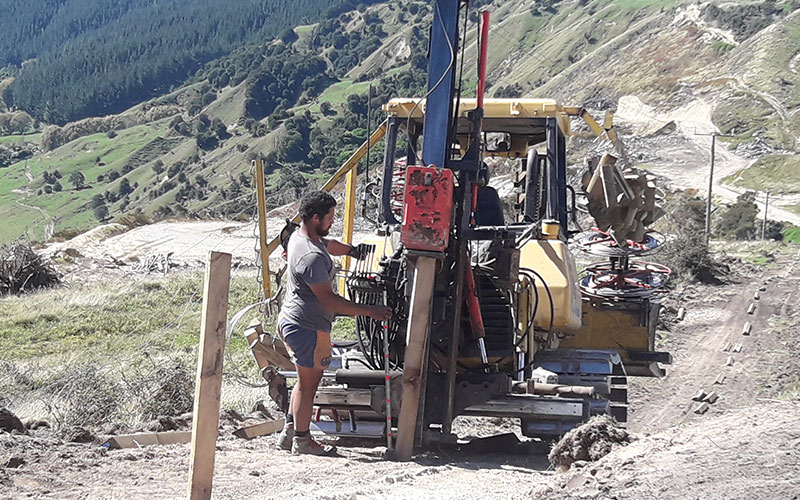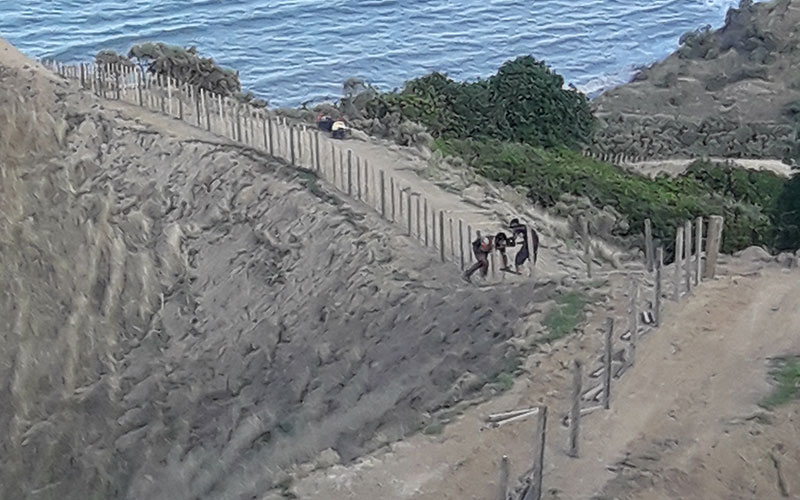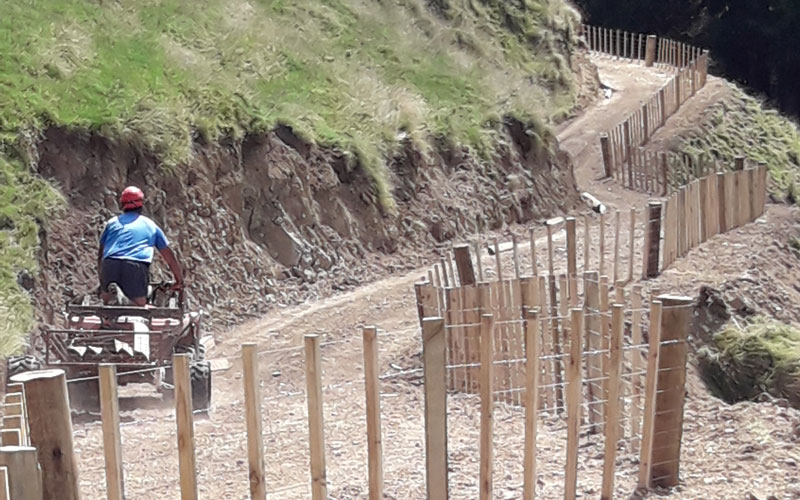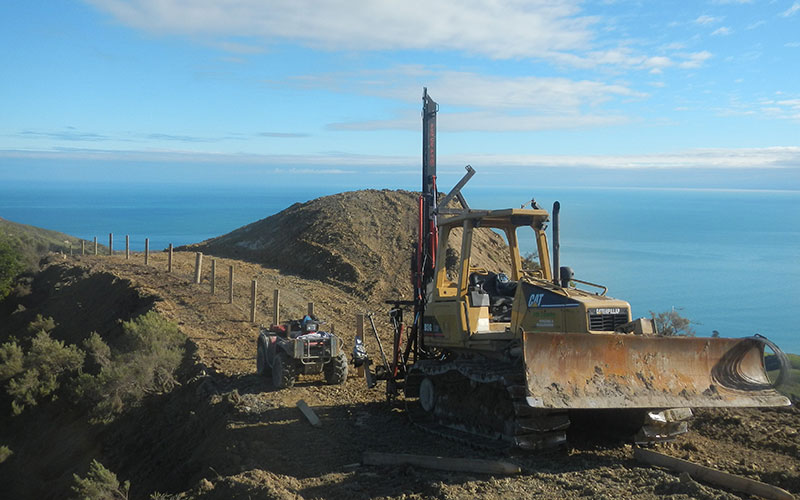 New Fencing
We have 3 fencing crews running specialised machinery and systems giving us the ability to tackle the toughest terrain.  We pride ourselves on completing a top-quality fence as efficiently as possible, meaning less disruption to your farming operation. Our teams arrive with all the equipment they need and our men are well trained, focused and able to get on with the job without your supervision.   We take health and safety seriously and have an operative health and safety system.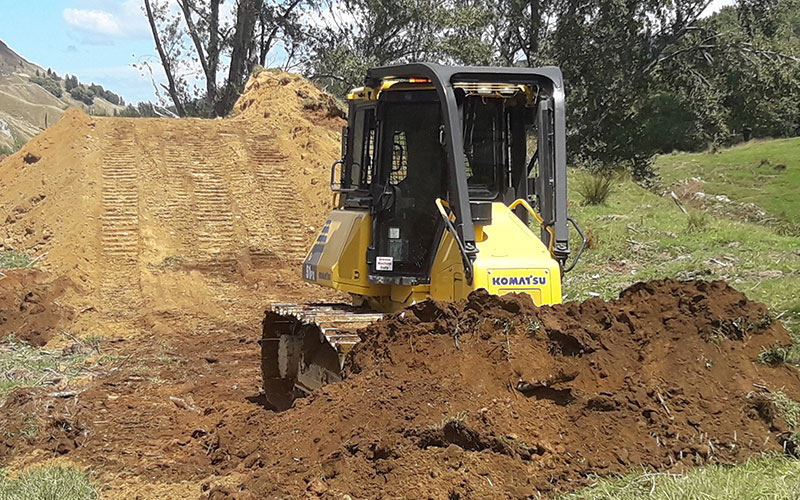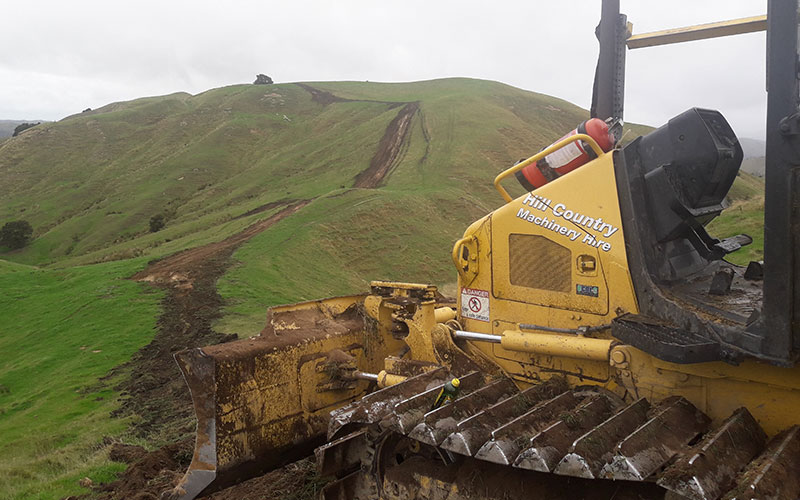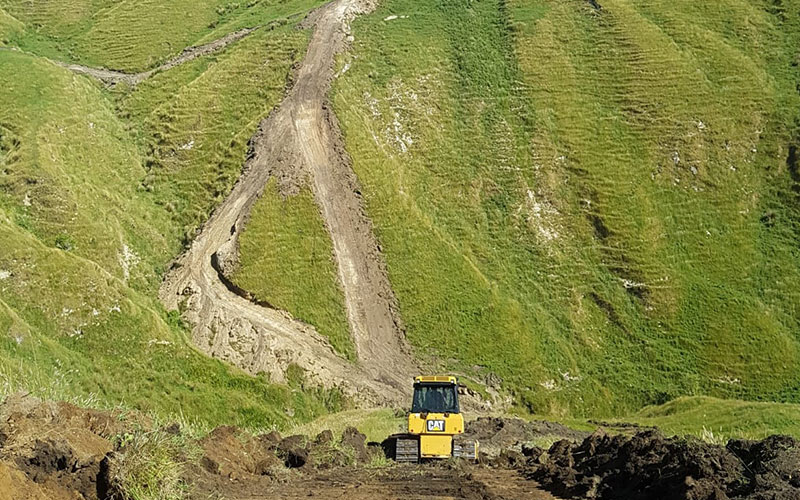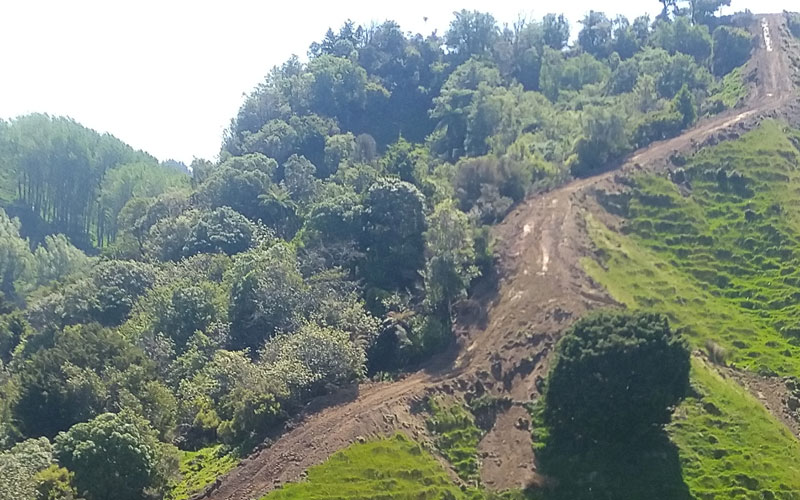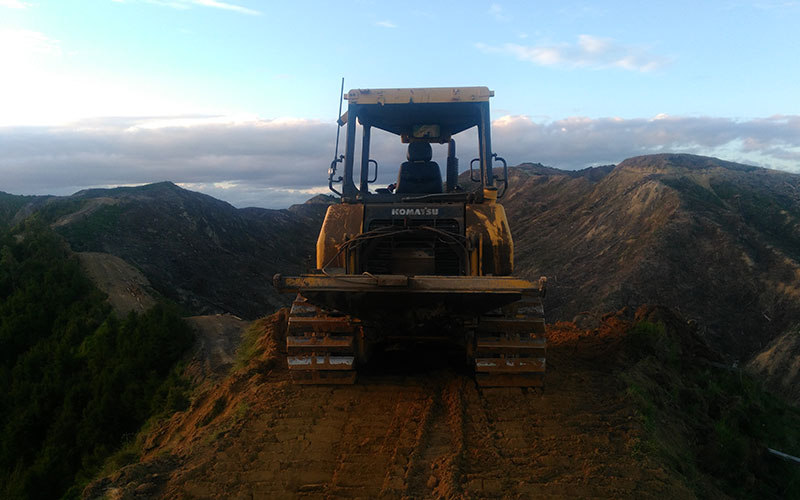 Bulldozing
Haydon Walton is a skilled and experienced bulldozer operator.  He likes to take his time planning and pushing the line, removing as many foots and angles as possible saving you fencing materials and leaving you with a stronger fence.  We can alter bulldozing to suit your requirements – room to get a bike along beside the fence? or your soil may need minimal disruption?  It's up to you.  We are also able to push in tracks needed to lay the fencing materials on the lines.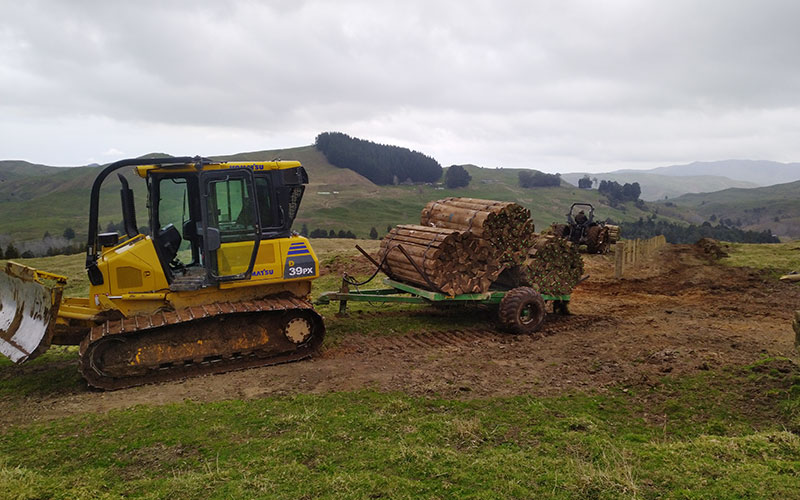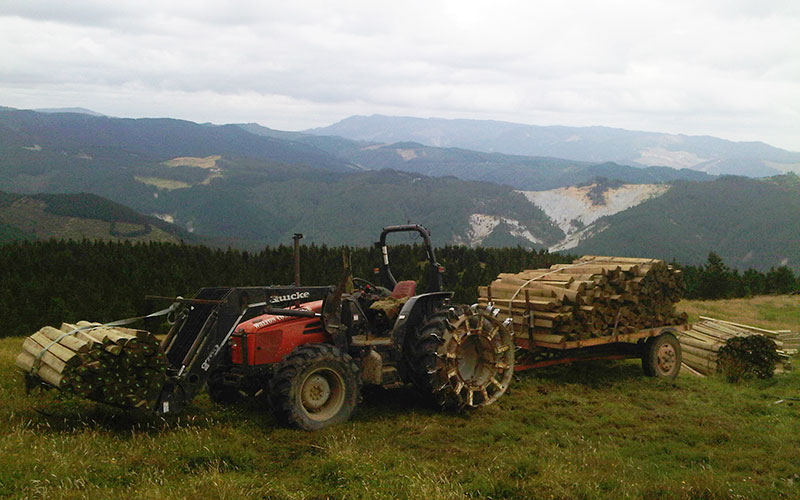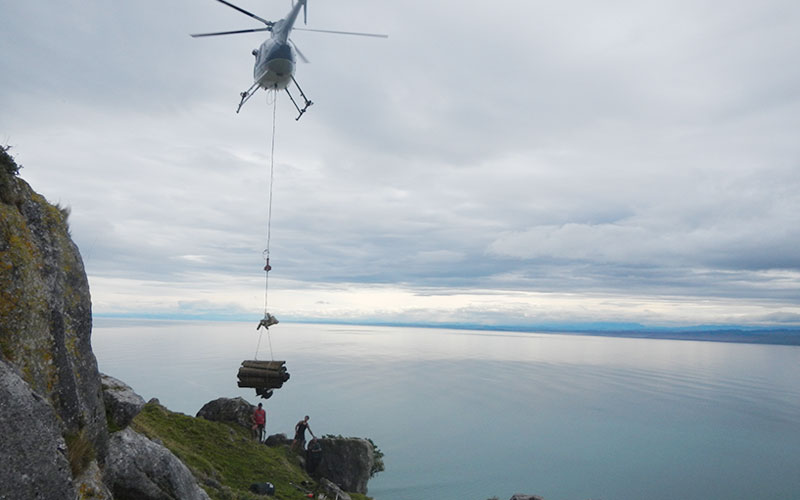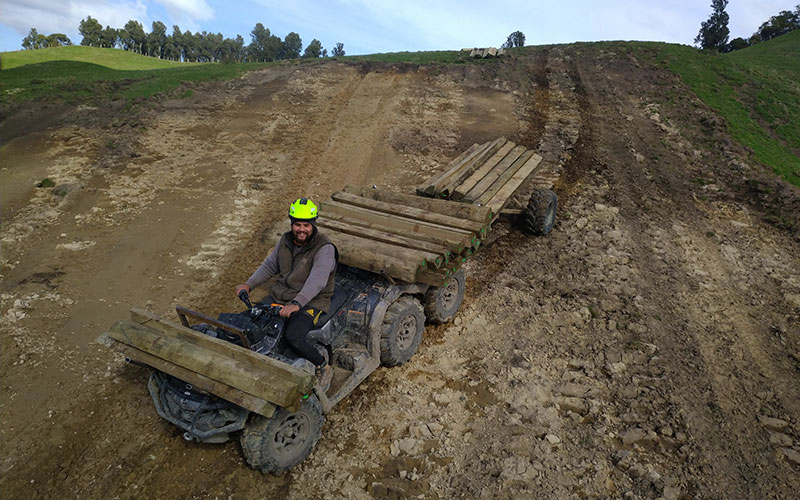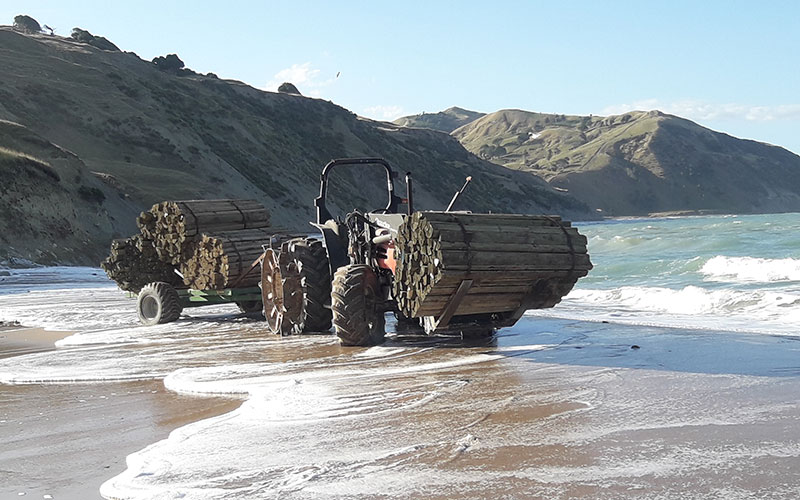 Laying Gear
We can take control of laying the fencing materials on the fenceline for you.  We have specialised machinery and experienced hill country operators available for laying gear. This can save you a lot of time and pressure and maybe 1000s of dollars in helicopter fees.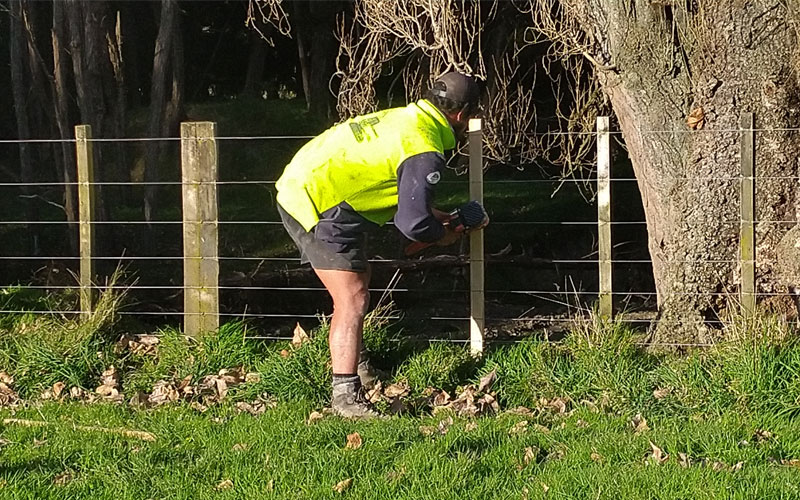 R&M Fencing
R and M fencing can be a cost effective way of getting paddocks productive quickly.  We can repair fences to a range of standards from just getting the paddock stock proof, to a full repair and maintenance job adding years to the fence's lifespan.